WELCOME!!!
Welcome to our website! It's FULL of INFORMATION!! Grab a cup of coffee, sit down, and read, read, read!
The Best thing about the group is the people! Join your Discussion Group and get to know others who are there with you and those who have been through BMT!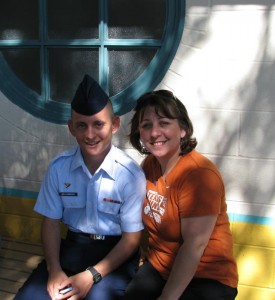 AFWingMoms was created for all families and friends of future and/or present Air Force Basic Trainees. On this page you will find a vast amount of information and we highly encourage you take your time to read everything so you will have a better understanding of what to expect and how to make the whole AFWM experience even better. And remember… WE ARE NOT JUST FOR MOMS!!
Click here to read more ABOUT US!
Use the navigation links to locate information
or
try our advanced search
and
have a look at this list of articles
and
have a look through our Sitemap.